URA
University Research Administrators at OU
Research Administrators at OU
We are a team of experienced and qualified research support professionals.
URA

Primary Function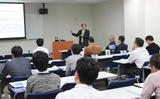 We provide information on trends in national and international policies
We investigate and analyze trends in technology and in academic policies domestically and internationally and provide information on current movements to Osaka University management.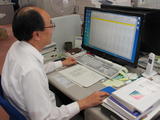 We support the university's executive decisions by analyzing research data
We analyze data concerning the potential capabilities and activities pertaining to our researchers and offer information necessary to make internal management decisions.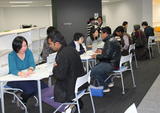 We offer support for acquisition of external funding
We provide information relevant to external funding within and outside Japan, to be applied either by individuals or organizations. We assist candidates to prepare their applications documents and carry out mock interviews.
We provide back up for planning and setting up of research projects
We support cooperative research projects both domestically and internationally and set up various venues and forums to promote new research activities.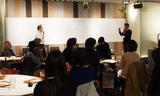 We support outreach and dissemination
We disseminate information on research outputs nationally and globally, providing publication support for English research papers, support for creating websites, and outreach activities.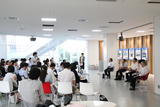 We provide professional advice and training through seminars and OJT
We transfer professional knowledge and skills accumulated within the URA team to the entire university, through seminars, lectures and on-the-job training (OJT) programs.
URA

Articles in English